Ag Printers works to make marketing and labeling easy for you.
Our labeling solutions are fully-compliant, and ready for industry-standard application, or order custom to your specifications.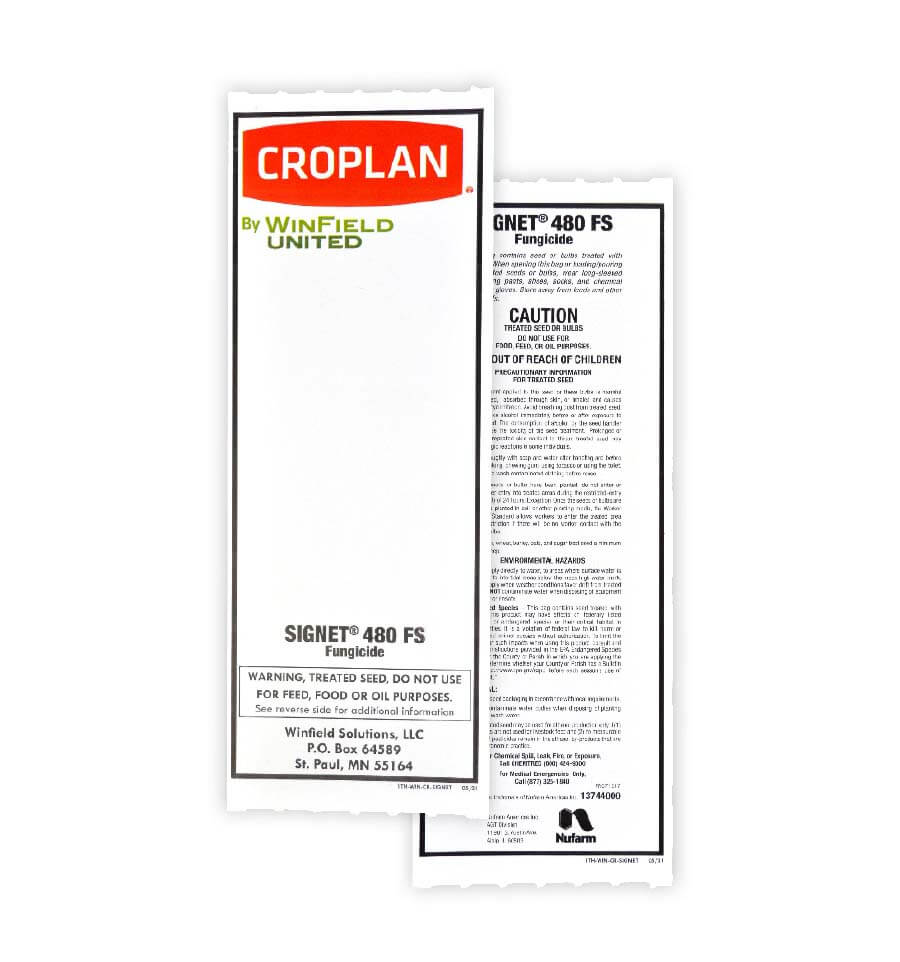 Bag Tags
Bag tags are a specialty of ours — custom designed, fully compliant, and designed for any trait/treatment. We offer everything from standard tags to custom tags.
---
View Bag Tags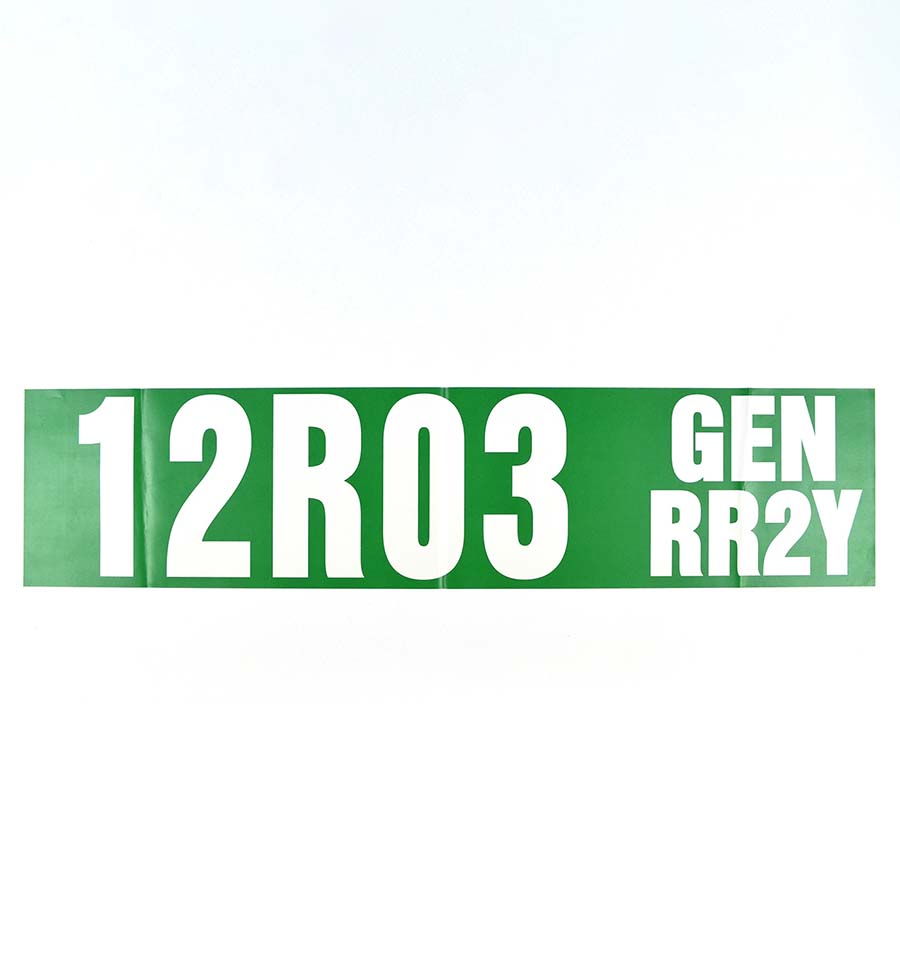 Field Sign Labels
Save money by reusing your field signs year-to-year, but keep your plots updated with field sign labels.
---
View Field Sign Labels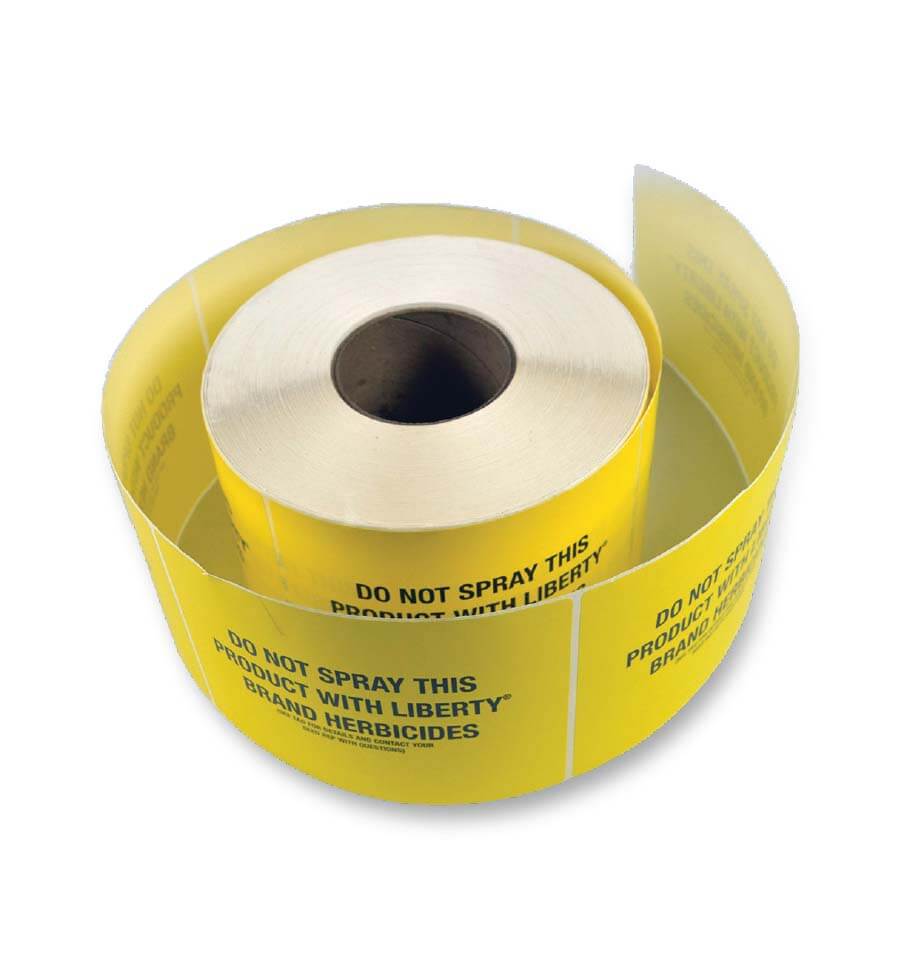 Bag Labels
Labels to help keep your business safe, compliant, and efficient — order pre-printed or custom to your specifications.
---
View Bag Labels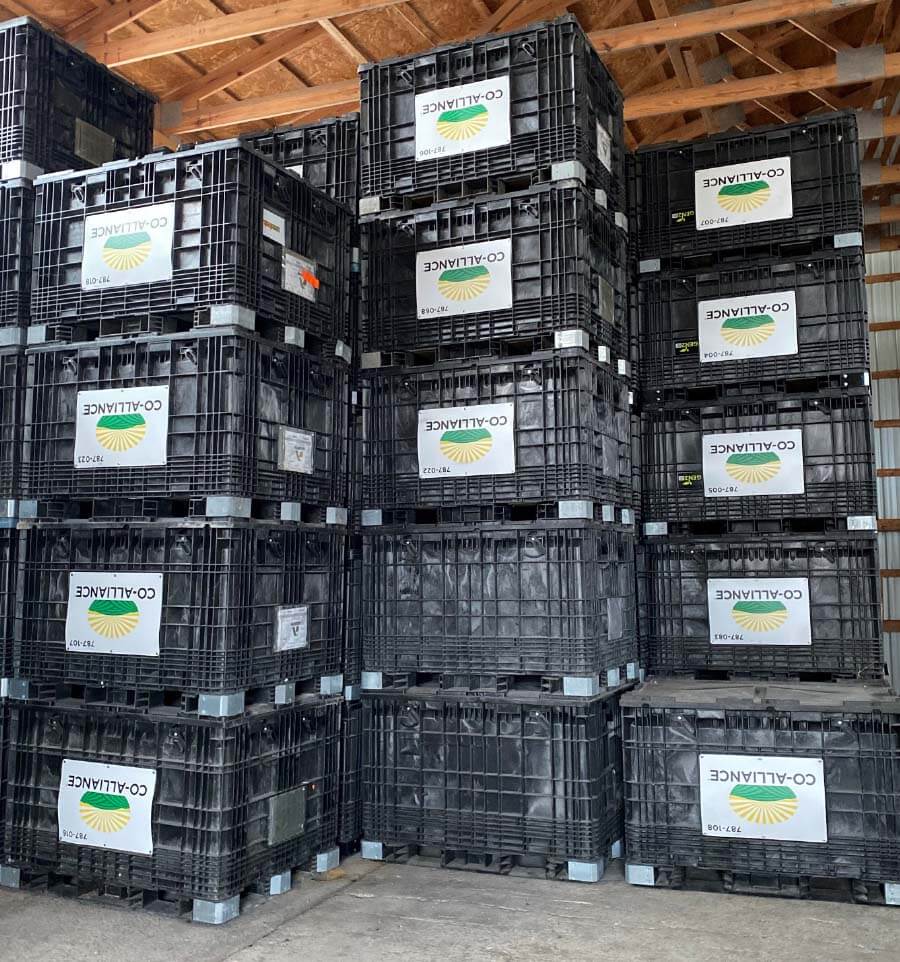 Bulk Box Signage
Built to Buckhorn
®
and Seedbox Solution's specifications, our bulk box signage solutions are made to fit the majority of bulk boxes in the ag industry.
---
View Bulk Box Signage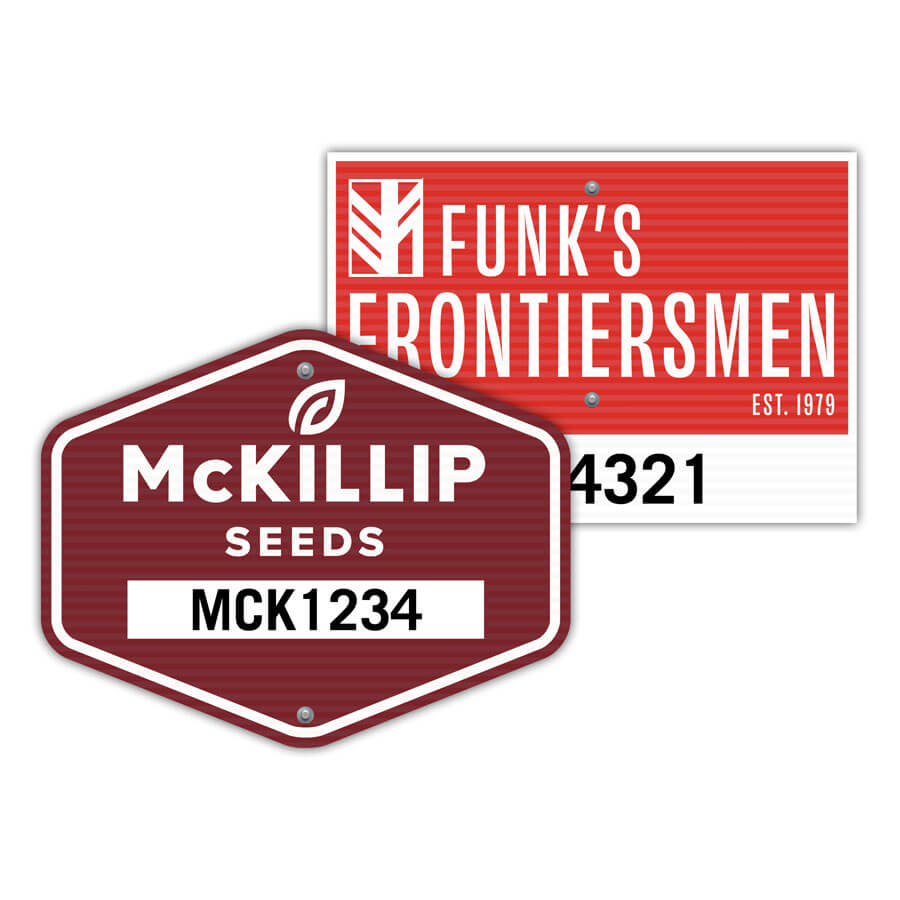 Field Signs
Showcase your brand in fields and farms across the country with field signs.
---
View Field Signs
Showcase your business in one cohesive suite of printed and digital marketing materials, created with your goals in mind. From concept to finished product, Ag Printers helps you craft the perfect marketing pieces for your business. You'll work with your sales rep and designer one-on-one to determine the vision. Whatever your style, we work with you to create your perfect vision. If you can dream it, we can design it! All materials are reviewed by members of our compliance team, that includes representatives from each trait/treatment provider.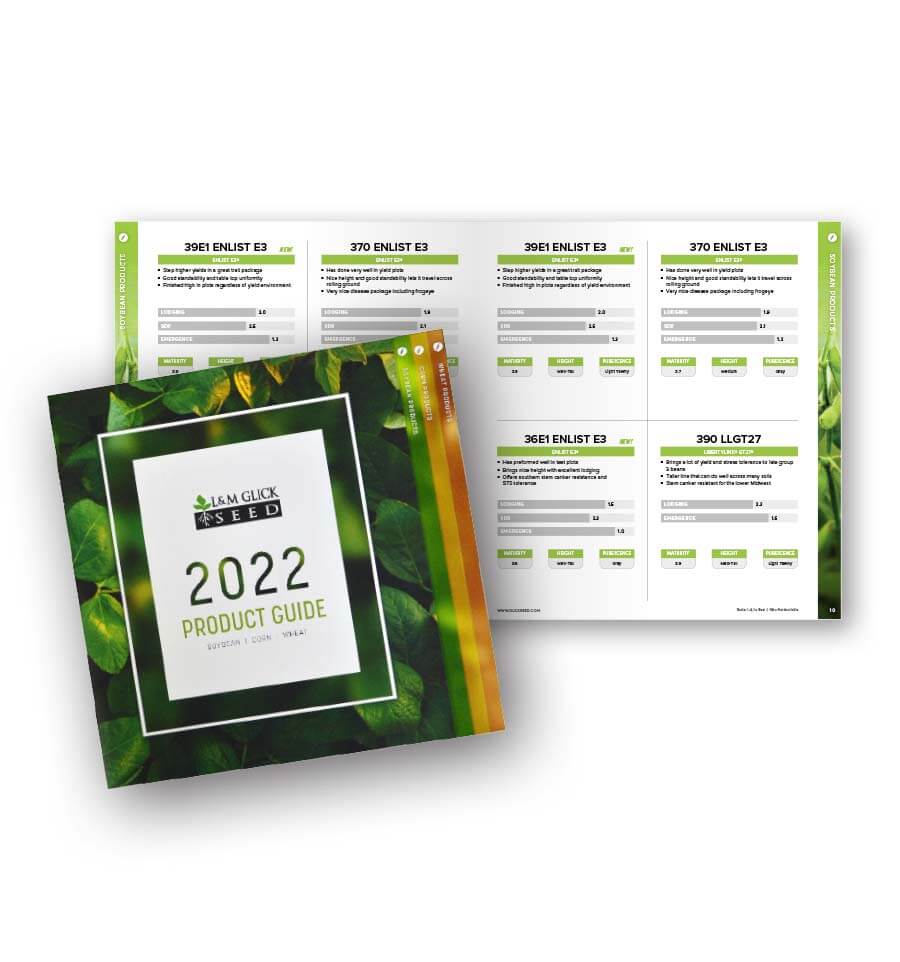 Catalogs
Our catalogs are designed to make your business look good. From folders to tabbing, product information to your company's history — this marketing tool highlighting your brand is invaluable.
---
View Catalogs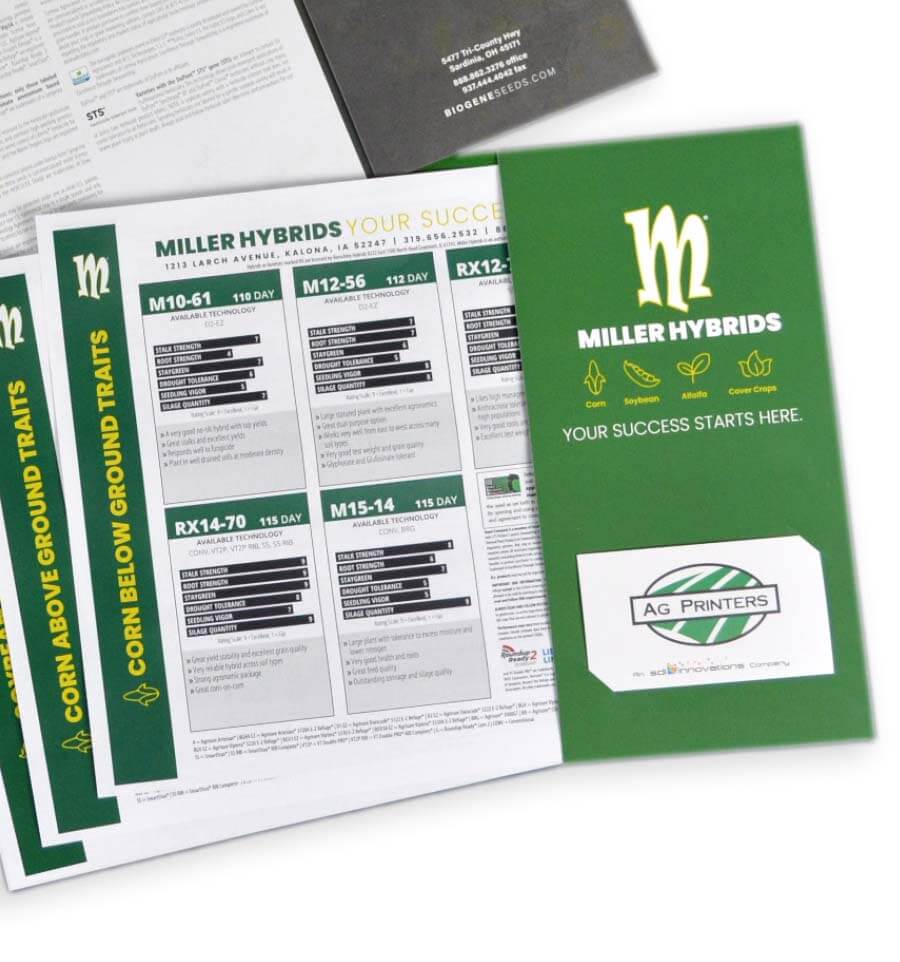 Tech Sheets and Product Profiles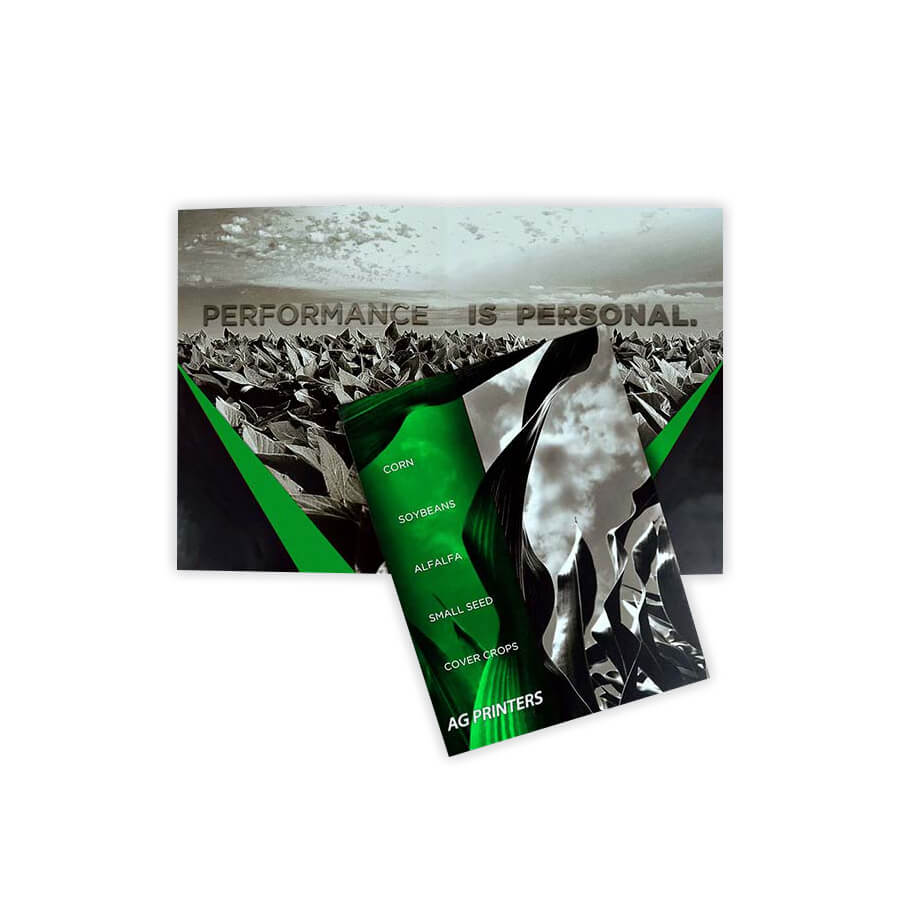 Stationery
Make sure your customers always see your brand. Stand out with an entire suite of stationery custom to your specifications.
---
View Stationery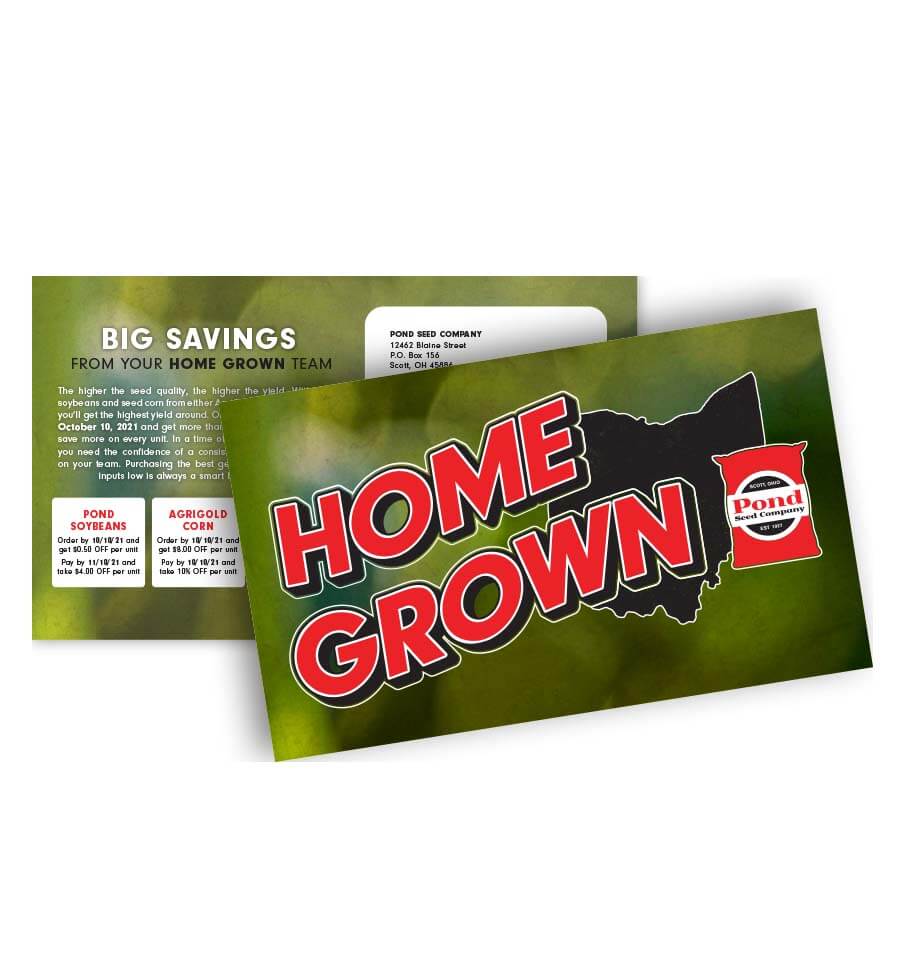 Direct Mailings
Your customers want to know about field days, dealer events, promotions and more — make special messages seen with mailings.
---
View Direct Mailings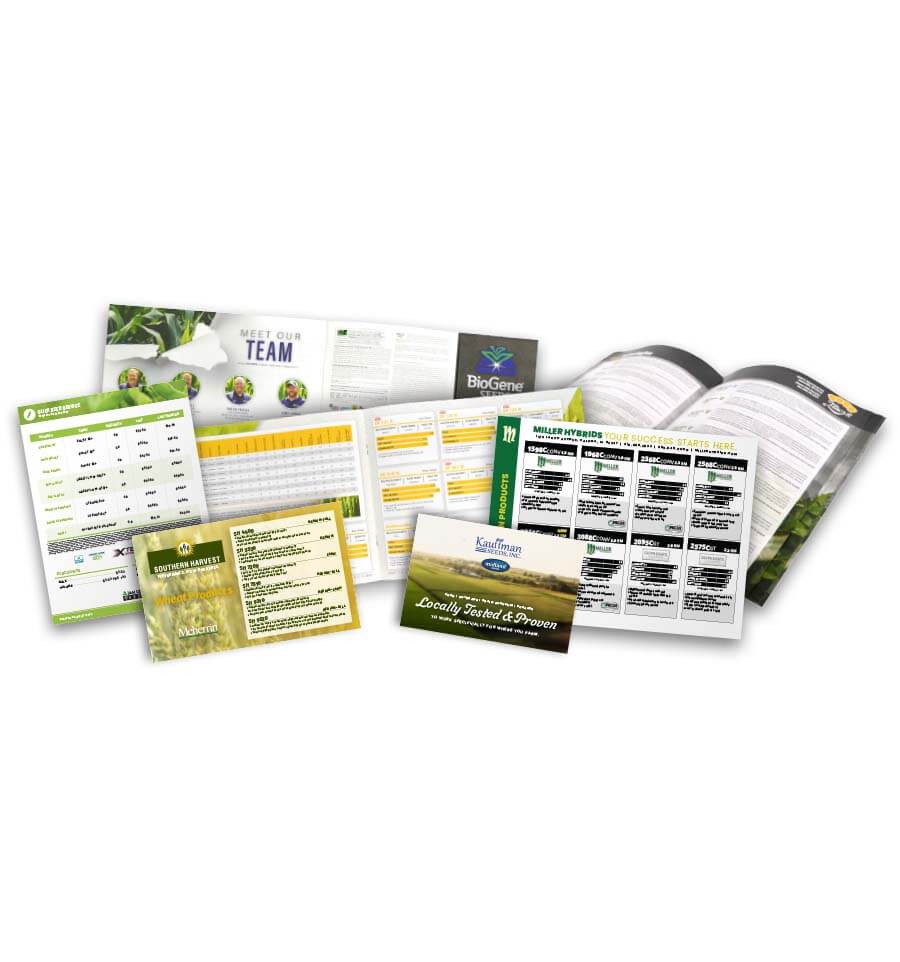 Design Services
If you can dream it, we can do it. Our custom designs can help freshen up your look, helping you stand out from your competitors.
---
View Design Services
---
Ready to see what Ag Printers can do for you? Browse our products and services today.