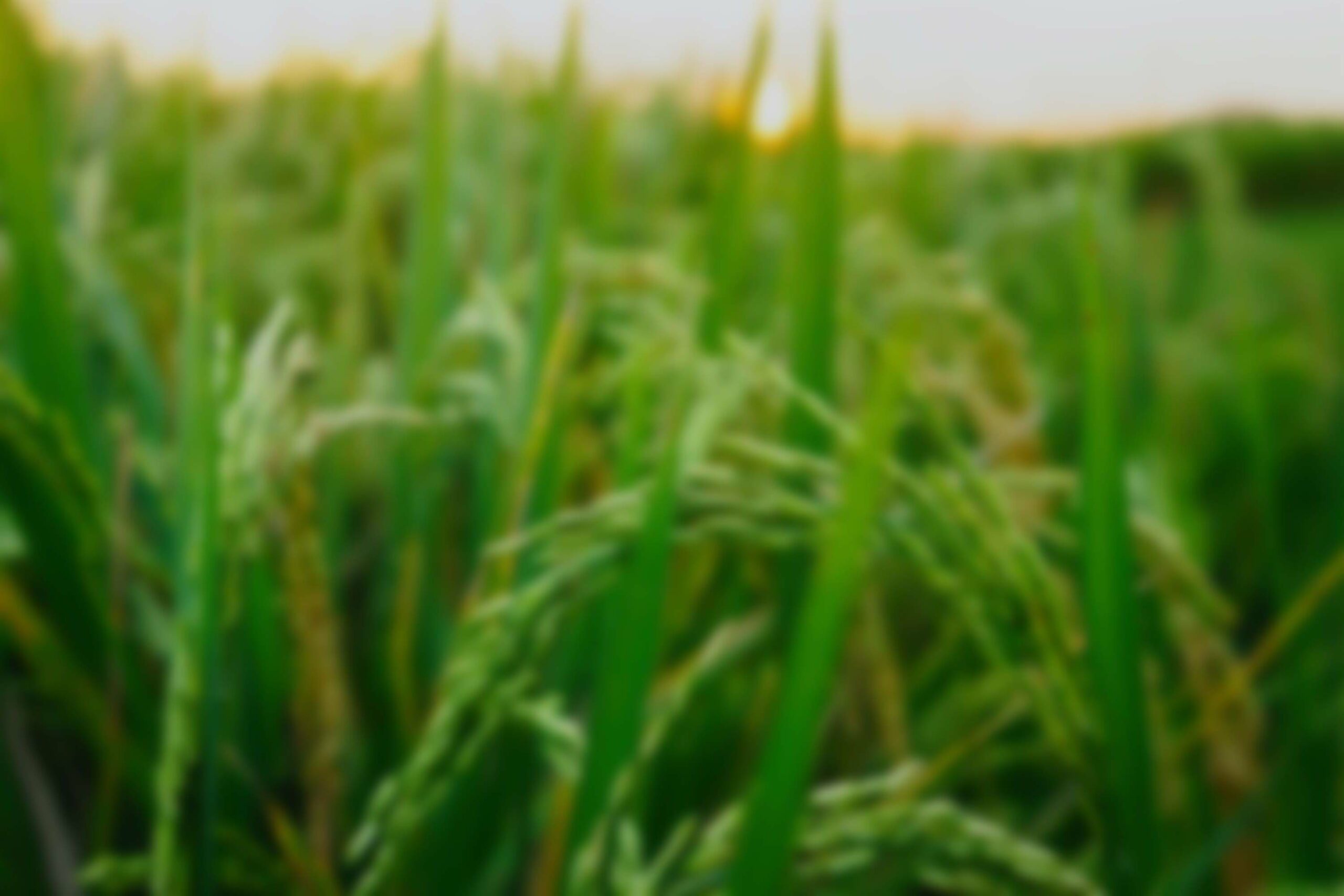 From concept to finished product — we'll help you craft the perfect marketing piece.
We'll craft a unique product and back it up with the best customer service in the industry, delivering a worry-free experience every step of the way.
Our experienced sales reps will guide you to the products that best match your goals, and our designers will use their unique design styles to create a comprehensive look that matches your business style.
We're your one-stop shop.
Send us your information and logo once, and we can create an entire suite of cohesive, creative, and totally custom marketing materials for your company. We take your style and standards and put them into industry-standard pieces, or we can create something completely out-of-the-box. Your business, your branding.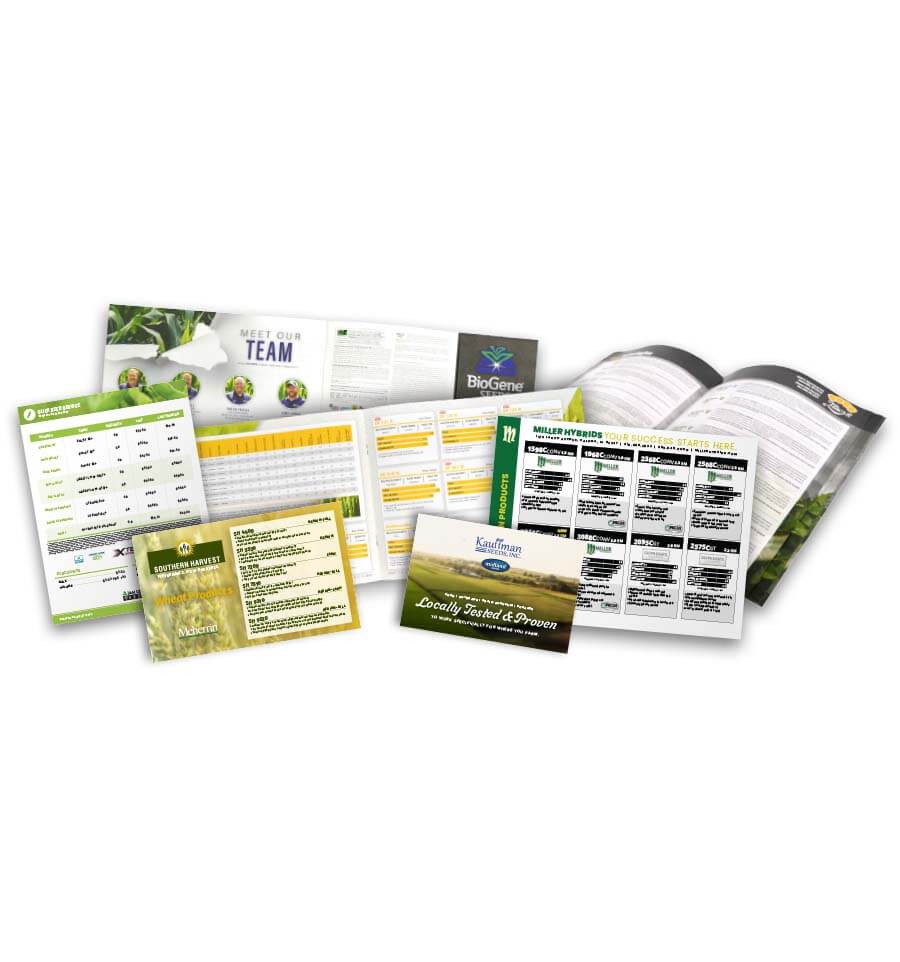 Browse Our Services
From tech sheets to catalogs, business cards, and more. We have the experience and creativity to make your marketing visions a reality.
Request a Detailed Quote
Give us a general idea of what you are looking for in this quick form, and one of our dedicated sales reps will follow up shortly.
We'll Handle it From There
After you place your order, we'll efficiently and effectively handle design, compliance, print, fulfillment, and more.
---
You can expect the process of working with Ag Printers to be a smooth one.
We take care of the design, delivery, and all the red-tape. So you can focus on your product and your customers.
We at Four Star Seed Company have had Ag Printers do our seed books since 2006. We started with them as a simpler and easier way of putting our seed books together as we were struggling with getting them together and in compliance with all the traits that we were using. Since we started we have never looked back. It is a very quick simple process and we have never had a compliance issue. This is one less item we need to be concerned with. They are very professional and responsive to any questions or needs we have.
Dennis L Kenealy
Four Star Seed Company
The staff at Ag Printers helps us each step of the way from establishing a production timeline, reaching out to offer new options, and making sure compliance matters are met. The design team and everyone that assists in the process is so easy to work with and that allows us to spend more time focused on sales and less on the designing & formatting of the product catalog.
Chris Burgess
Tracy Seeds, LLC.
Federal Hybrids, Inc. has had such a positive experience working with Ag Printers to produce our annual seed guide since 2008. We appreciate their attention to detail, their knowledge, and fantastic artwork. We trust Ag Printers because they always have latest information from the genetic suppliers to make sure we are in full compliance. Ag Printers has provided us great customer service, given us very timely responses, and always meets our deadlines. We plan to work with them well into the future.
Deb Knight & Jaclyn Hoover
Federal Hybrids, Inc
Ag Printers has been our partner in all our corn, sorghum, and soybean tags. When we work with the Ag Printers team, I can be confident the team will deliver a quality product. From the initial request for a tag need, the team ensures they know exactly what you are looking for, trait information is updated, and quantities/shipping locations are accurate. If there are delays in the material or shipping you are always communicated with in a timely manner and other options are explored. They are a trusted partner in our seed business.
Heidi Riese
Winfield United
We were fortunate enough to find Ag Printers at the perfect timing for our growth! We were just starting the process of updating literature. The customer service we have received on each project has been outstanding as is the quality of work. The knowledge of the team has been an important asset because they understand our customer basis. They have assisted in many projects and we will continue to work with them.
Carmen Grissom
Vitalix, Inc
In the years I have been working with Ag Printers they have never once missed a deadline on delivery. Prices for jobs never exceed the quote, I know exactly what my cost are going to be for each project. The graphic designs ALWAYS exceeds my expectations. My team at Ag Printers has taken time to learn the "personality" of my business. Each marketing piece reflects the values and vision of Pond Seed Company. As my needs evolved during Covid, Ag Printers ramped up my print and social marketing to help my customers make wise choices for their agricultural business.
Fred C. Pond
Pond Seed Company
---
---
Browse our product and services today and see what we can make especially for you.